Learn how you learn best.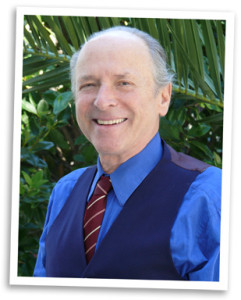 Discover your strongest learning styles.
Reduce test anxiety.
Find the "brain foods" that make you your smartest and most alert.
Dramatically improve your test taking, reading, and communication skills.
Average SAT or ACT improvement is from the top 15% to the top 5%, with many reaching the top 1% or 2%.
More than triple your reading rate (350-400% increase) while maintaining or improving comprehension.
I'm a tutor with over 9,000 hours of experience and a former English professor and workshop leader. Let me personally help you master your lifelong learning abilities.
Please contact me today to set up an appointment for your first session. 
Online tutoring is available via Skype, FaceTime, and more.
I also offer complimentary 30-minute consultations. Contact me to learn more about my programs and how I work, and get personalized feedback and answers to any questions you might have.
Can't wait? Want more details about how I have helped others? Are you a parent looking for a tutor for your child? Or are you yourself ready to improve your learning skills? Keep reading to discover how I've helped many others.

Maximize your score on high-stakes, high-stress tests including:

SATACTPSATSSATCBEST
Save time and money by tripling your reading rate and effectiveness! Topics include:

Speed-reading techniquesComprehensionConcentration
Improve your ability to learn anything, and bolster your note taking skills and retention. Ongoing or on-demand assistance is available. > Learn more

Worried about the verbal, reading, and writing sections of any standardized tests? I help people with those also. Average improvement is from the top 15% to the top 5%, with many students reaching the top 1% or 2%. Topics include:

ReadingGrammarWritingVocabularyMathScience reasoning
Writing & Grammar Tutoring
Enhance your skills and confidence in writing and revising:

Essays Reports Speeches Articles Many other written documents

Grammar Brush-up and Vocabulary Improvement programs are available, along with ongoing or on-demand writing assistance.
All Workshops & Classes
I design and lead workshops and short courses at your school or organization on:

Standardized test preparation Speed-reading Grammar Vocabulary improvement Other learning skills
About Norman Prince
I'm ready and able to help you. Please contact me today to discuss your specific learning needs.
Home | Standardized Test Prep Tutoring | Speed-reading & Study Skills Tutoring | Writing & Grammar Tutoring | All Workshops & Classes Registration & Payment | Policies | About Norman Prince | Contact