Best Free, Low-Cost, and Paid Options
College applications are skyrocketing. Admission rates are plummeting. Even with 75% of colleges now test-optional, high test scores make more of a difference than ever.
Of 14 highly competitive and competitive colleges that have reported admit rates, they range from 6% to ~20%. On average, students with higher test scores are almost twice as likely to be admitted as those without.
Conclusion: Time spent on test prep improves your admission chances much more than a similar amount spent on any other extracurricular activity.
These tests are mental, physical, and emotional marathons. A 3-4 hour test requires diligent prep. Whether on your own or with a tutor, get prepared. Spend your time focusing on these three tasks:
Deepen your subject matter knowledge
Learm strategies to apply to individual sections and the overall test
Prepare both physically and psychologically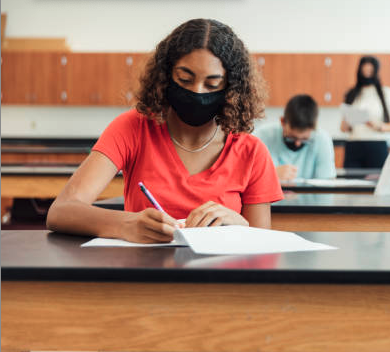 You can greatly improve in several different ways:
On your own with the best books, apps, and software

Free except for material costs; best for highly motivated, self-disciplined students

Taking a course or workshop with a provider, probably using unofficial materials

More affordable than individual tutoring; works well for those who are comfortable with learning from courses or workshops

Working individually with a tutor or coach and the best official materials

Most effective because the work will be tailored to meet your specific needs
Try to plan and schedule taking the official tests mentioned in the books just below, so that you have enough tests for the duration of your prep—there's no valid way to compare unofficial tests with official ones.
Low-Cost and Free Options
The current official book for the SAT, The Official SAT Study Guide, has eight official tests—tests also available online from CollegeBoard. The current official book for the ACT, The Official ACT Prep Guide, has seven official tests.
The official books have some useful information on strategies and prep. You can also search the official websites, collegeboard.org and act.org, for possible additional practice materials.
Khan Academy has free, quality help for the SAT. If you have taken an official (P)SAT, link your CollegeBoard account with Khan Academy. Khan will analyze your test(s) and provide ongoing practice where you have the most room for improvement. If you have not taken an official (P)SAT, take diagnostic tests on Khan that will also lead to ongoing targeted practice.
Khan is not affiliated with ACT and has no ACT-specific materials, but Khan's Grammar review section, located under Reading and Language Arts, can help on the ACT English section. For Math, search for specific ACT Math topics on Khan Academy—you'll frequently find helpful material.
On Reading and Writing/English sections, always have your approximate answer before you look at any of the answer choices
Eliminate obviously incorrect answers
Work from questions to passages, not from passages to questions
Math questions get harder as you progress

The hardest questions are the least important
Your job is to get virtually every easy question and a large majority of the medium-difficulty questions correct.
It's okay to guess on some of the hardest questions
General Tips—How to Become a TestBuster!
Begin prep several months in advance, possibly as early as the summer before junior year
Take no more than three officially administered tests and as many practice tests as are helpful
Prep section by section beginning with your weakest area, not by taking test after test
Set substantial goals for each section
Two hours of weekly practice under optimal conditions is a reasonable minimum
Comprehensive prep includes:

Knowing which foods make you smartest, most alert, and least hungry
Having concentration and anxiety reduction tips to use before and during the test
Understanding the crucial importance of being well-rested for the test
My programs are designed for the whole person and include assigned work on nutritional preparation, anxiety reduction, and concentration improvement, in addition to all essential strategies and review. Being fully prepared ensures the greatest success. Working one-on-one with a tutor who personalizes your work is the best way to succeed.